NorCal Dynasty x IPT No Off Season Combine Registration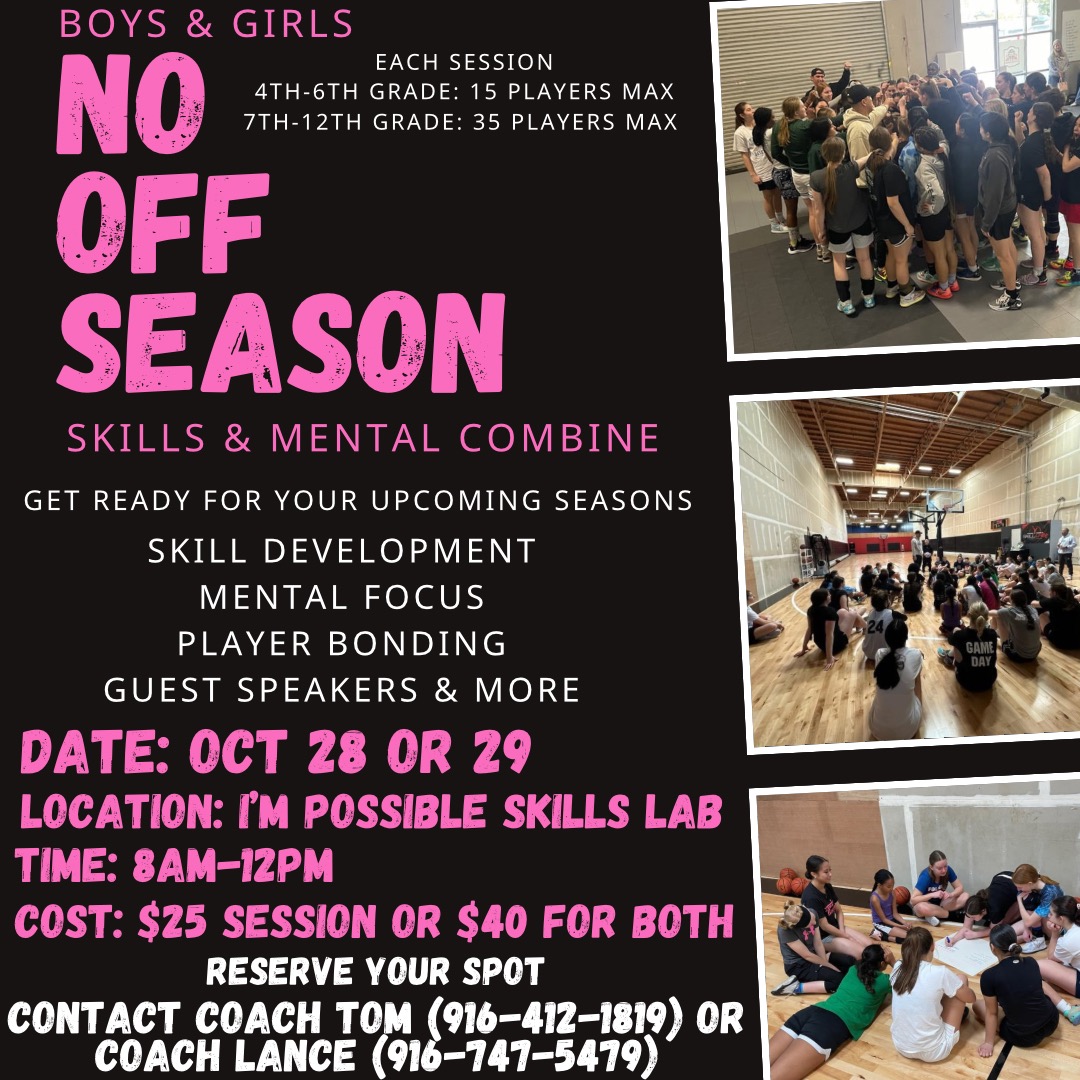 DON'T WAIT TO REGISTER! SESSIONS ARE LIMITED TO TOTAL NUMBER OF  PLAYERS!
OCTOBER 28 (Sat) OR 29 (Sun)
8AM - 12PM BOTH Days - BOYS and GIRLS
Held at the I'm Possible Training Skill Lab @ 1091 Tinker Rd, Ste 200A Next to Hardwood Palace.
COST: $25 for One Day, $40 for BOTH Days
---
Come get one last workout in before the High School Season starts! Players will be put through skill development drills, as well as will learn from the trainers/coaches valuable information on leadership, performing at the next level, and what it takes to be a stand out athlete, team player and human being! ALL ages will benefit from the information, wisdom and knowledge shared. 
LIMITED TO THE FOLLOWING GRADES AND AGES EACH Day:
4th-6th Grades - 15 Players MAX
7th-12th Grades - 35 Players MAX
---
Click to return to our home page
---
PLEASE READ THE FOLLOWING PARAGRAPH:
By signing up for any programs through our site and submitting payment via PayPal, the parent/guardian/participant agrees to the following Release of Liability Agreement.